Contact Barbara
Southside Centre. 86 Causewayside. Edinburgh EH9 1PY
Tel: 07740 678 218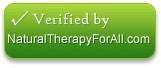 Counselling
Everyone's ability to deal with difficult times is different. Events such as bereavement, divorce or relationship problems and work stress can make us feel anxious or depressed. Counselling can help us to identify and overcome these problems.
Why choose Person Centred Counselling?
As an experienced person centred counsellor Barbara helps you to explore your feelings and problems in a caring and non-judgemental environment. Through the counselling process Barbara supports you in working out how to deal with the issues that are causing your difficulty.
There are many different reasons why people choose counselling. Some people find counselling useful when they want to deal with a specific problem. Some use counselling as a way to find a more rewarding and fulfilling way of life or better manage an ongoing condition.
As part of her counselling practice Barbara offers;
Counselling for a range of issues including;
Stress, sadness and feelings of isolation
Infertility and miscarriage
Menopause and empty nest syndrome
Loss of confidence and low self esteem
Relationship difficulties
Depression and general anxiety
Couples Counselling
Bereavement and other loss
Abusive relationships including workplace bullying
Barbara sees her clients in a comfortable private room at two Edinburgh locations, both near the Meadows area of the city.
For more information about Barbara's counselling service or to make an appointment Contact Edinburgh Counselling - Barbara Matheson.