Contact Barbara
Southside Centre. 86 Causewayside. Edinburgh EH9 1PY
Tel: 07740 678 218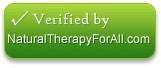 Counselling and Coaching in Edinburgh
Barbara Matheson is a qualified Edinburgh based counsellor and coach with many years experience.
Counselling
Counselling therapy is based on creating a caring relationship of trust, understanding and acceptance. Through the counselling relationship clients explore their issues and find ways to deal with them and better manage their lives.
Barbara's therapeutic, person-centred counselling approach helps people who are:
Experiencing depression, anxiety , stress, bereavement or other loss
Having relationship or marriage difficulties
Experiencing a loss of confidence or self esteem
Struggling to manage a major life change e.g. redundancy or a relationship breakup
Dealing with infertility, miscarriage, menopause and empty nest syndrome
Affected by an abusive relationship
For more about Barbara's approach to counselling and whether this therapy is for you, please visit Barbara's counselling page..
Performance Coaching
Coaching is an effective way to improve work performance and to address learning and development needs. Her coaching service is appropriate for people who are:
Changing career or moving to a more challenging role.
Self-employed
Seeking to achieve specific organisational or personal career goals
Dealing with workplace stress
For more about Barbara's performance coaching service, please visit the coaching page.
Barbara works with counselling clients at her Edinburgh practice in the Meadows area of the city. She sees coaching clients at her practice or at their place of work.
For more information about Barbara's counselling and coaching services or to make an appointment contact Barbara Matheson.